High density

High functional
PWB for automotive with high density
HDI PWB for Automotives
Possible to use High Density SMT
HDI PWBs for automotives can be manufactured based on process design and quality experienced over 15 years.
Global Manufacturing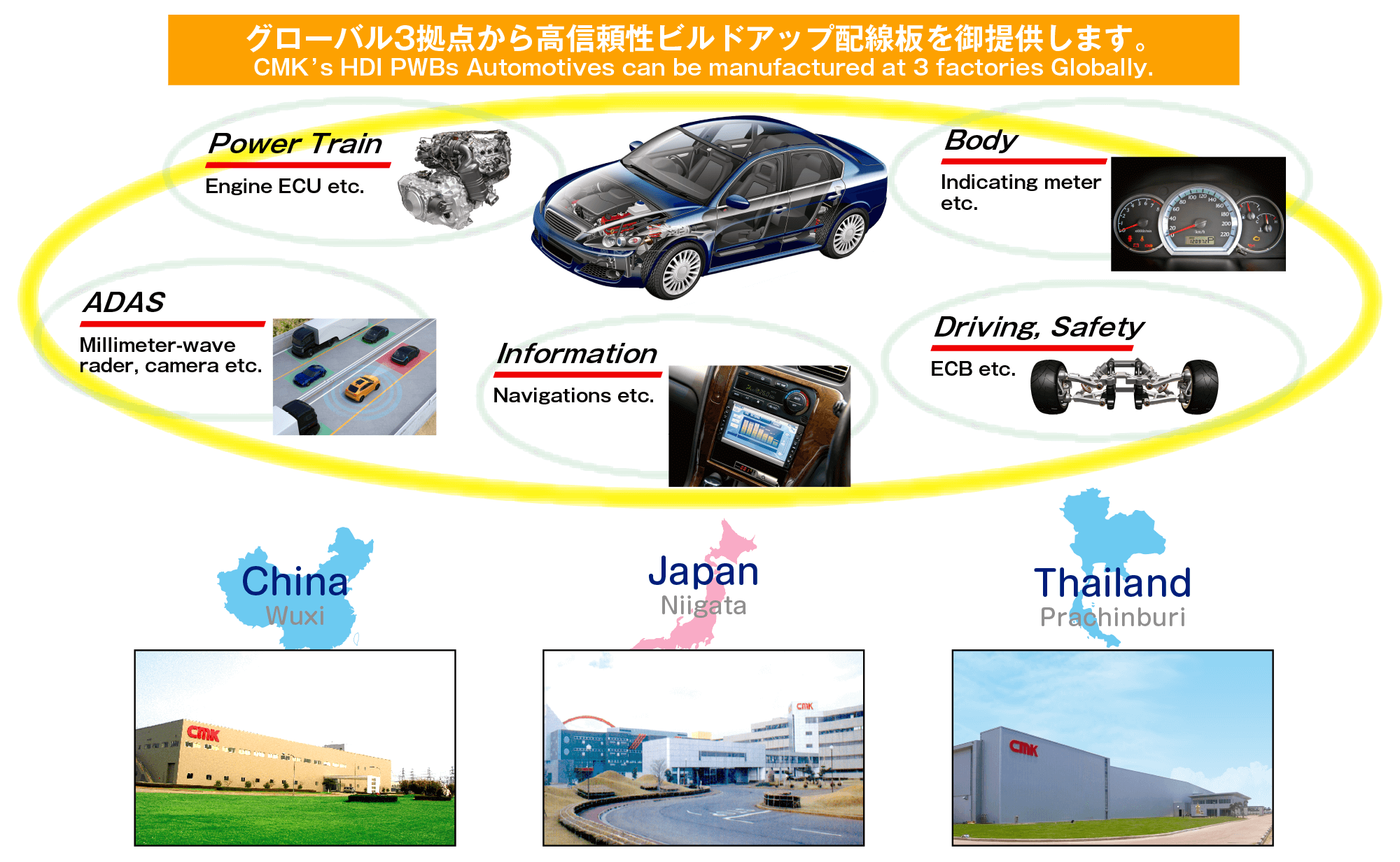 Reliability performance assurance
Reliability test of Manufacturing / Development products can be done using various testing machines / analysis equipments.
High Functional PWB Technology
For High-Heat-resistance
Types of PWB materials
Optimum materials for high-heat resistance can be proposed according to customer's requests based on our reliability test data of plated through holes in PWBs made with various types of materials.
Types of Solder resist
Possible to use Solder resist for High-heat resistance.
Good adhesives can be kept after temperature cycling tests (test condition : -40 ºC ⇔ 150 ºC dwell time 30min., surface finish : solder leveling)
Types of Surface finish
Possible to use OSP of high-heat resistance type.
heat
resistance
smoothness
environment
cost
Availability
OSP (Normal type)
Low
High
Superior
$$
OK
OSP (high-heat resistance type)
High
High
Superior
$$
OK
Lead-free solder leveler
High
Low
Superior
$$$
NG
Ni-Au plating
High
High
Good
$$$
OK
Sn plating
High
High
Good
$$$
OK
(Figure of comparing heat resistances of 2 OSPs)
For High voltage
High power electronics units in various EV, HEV, PHEV request PWB for High voltage spec. Our PWB for High voltage can be meet the spec.
PWB for high voltage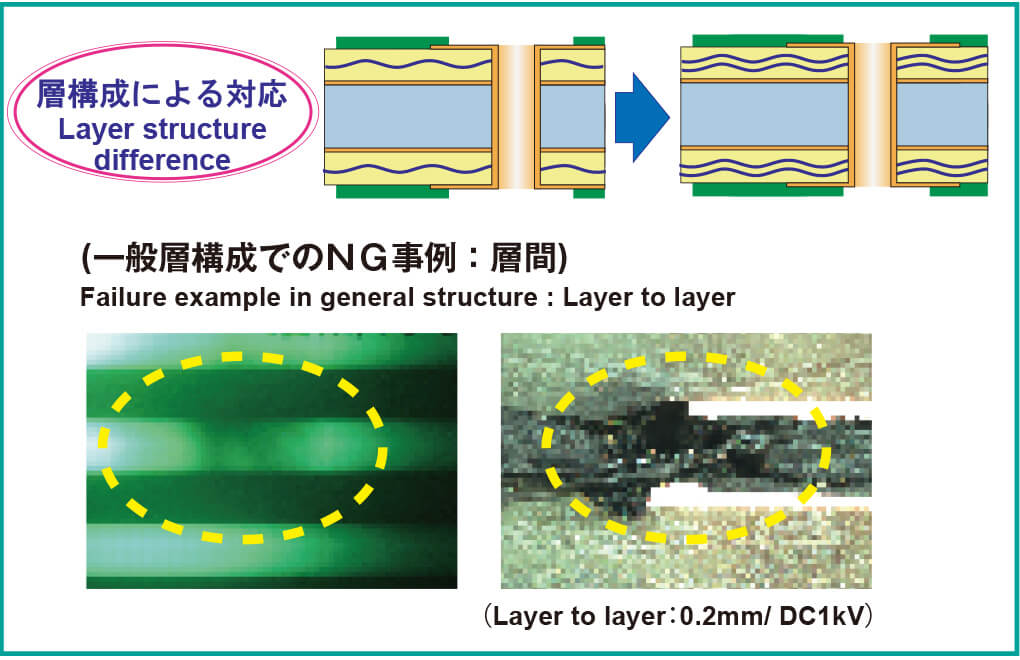 For High-heat radiation, High-current
Our PWBs called CMK-COMP series can have performances for High-heat radiation and High-current.