To continue as a company chosen by society.
Social conditions and environment surrounding us have changed rapidly.
People and goods are free to move at a global level and people all over the world have become closely by developing technology. However we have a lot of problems such as food crisis, resource depletion by increasing population, human rights, poverty and education economy gap.
In this environment, we are working to fulfill our reason for the existence as a manufacturer specializing PWBs.
In order to achieve it, we need sustainable development;improving corporate value is necessary to develop and grow. We are sure that meeting the expectations of all of our stakeholders and keeping to create CMK's value lead to our contribution to sustainable society.
Financial Results for the Six Months Ended September 30, 2020
During the first half of the current fiscal year, the Japanese economy faced difficult circumstances, including declines in the personal consumption and corporate performance due to the impact of the COVID-19, as well as declines in the exports due to the global economic downturn. The global economy is showing signs of recovery, particularly in China, but the future is uncertain.
Given this situation, sales of our key products for automotive use, in China showed signs of recovery, but the global automobile production and sales continued to decline. Consolidated net sales were 32.1 billion yen (down 25.3% year on year).
Despite efforts to reduce the fixed costs, operating loss was 1.56 billion yen due to the sales decrease. (715 million yen in the same period of the previous year) Ordinary loss was 1,485 million yen (779 million yen in the same period last year). Net loss attributable to owners of the parent was 1,748 million yen (287 million yen in the same period of the previous year).
To Our Stakeholders, we look forward to your continued support.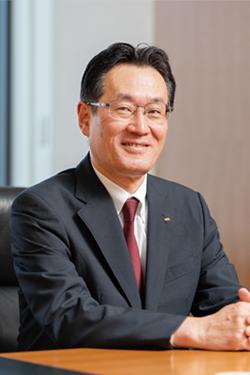 CMK Corporation
Isao Osawa President